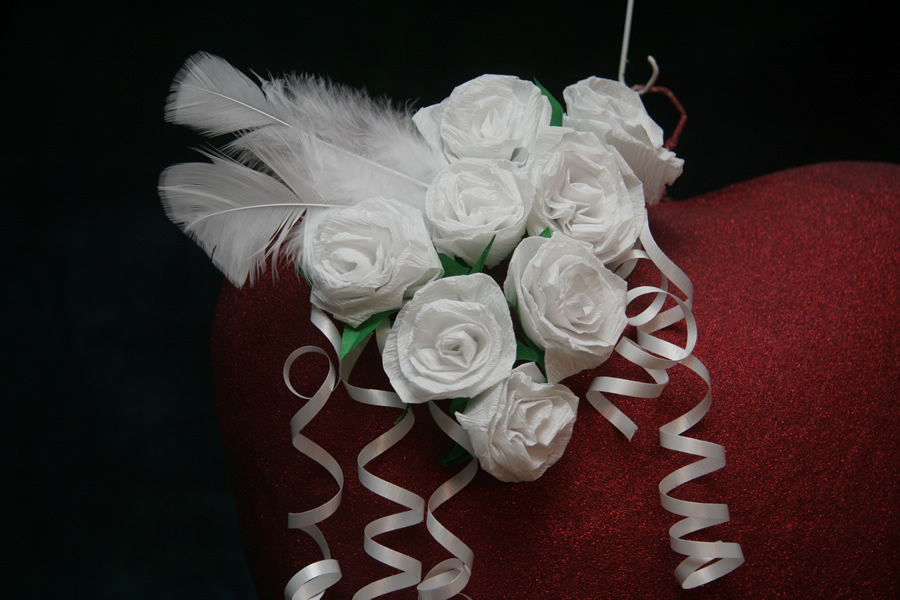 A broken heart means happiness when it's a heart piñata.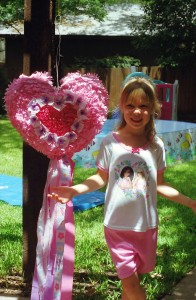 This Barbie Heart piñata is decorated in Barbie's trademark color scheme with Barbie streamers flowing out the bottom. Perfect for the little girl with four thousand Barbie dolls (six thousand if you include the ones with no heads).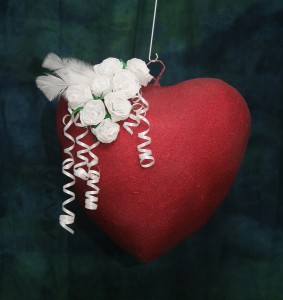 For those girls who have outgrown their Barbie collection and are headed into matrimony, this more elegant heart piñata is perfect for a bridal shower, bachelorette party, or wedding reception.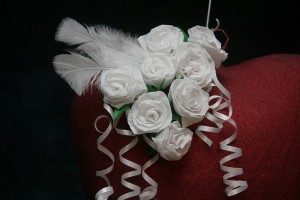 All you need to make this is a Mylar balloon from a party store, some spray paint, white crepe paper, green tissue paper, two craft feathers and a little bit of ribbon.
You can find instructions for making a both of these piñatas on the Make a Heart page.