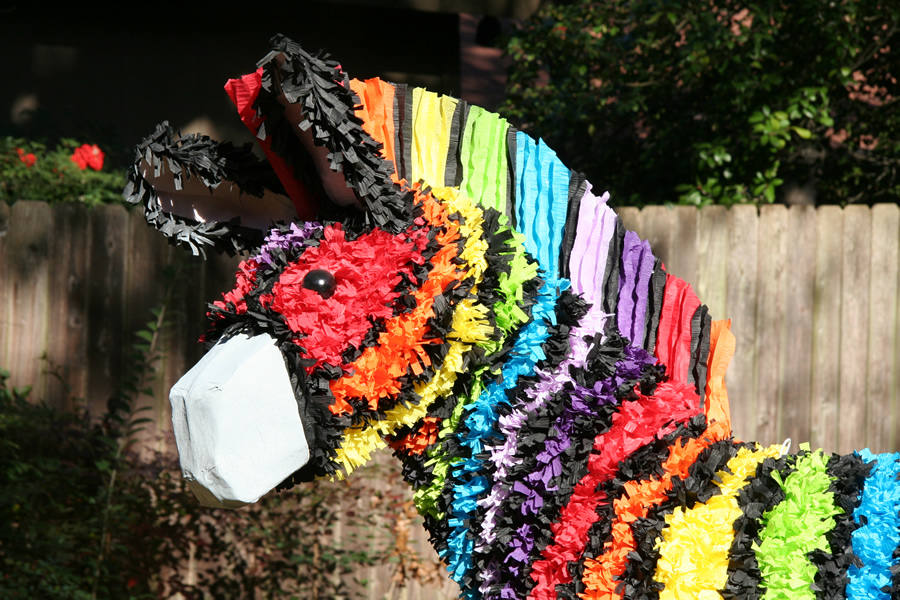 For her tenth birthday Kerry wanted a zebra piñata, but a black and white zebra just wasn't festive enough for a party. Enter the Rainbow Zebra.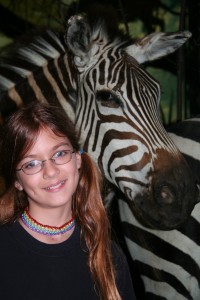 Kerry was bitten by a zebra when she was eight years old and has loved zebras ever since. I bet she wouldn't feel the same way if she was bitten by a rattlesnake. Or by me.
This is the Rainbow Zebra piñata I made for Kerry's party.  It was over four feet tall and required 15 lbs of flour, 16 rolls of crepe paper, and five bottles of Elmer's glue. The newspapers that went into it included hurricanes Katrina and Rita, and the deaths of two great comedic talents from my childhood: Bob Denver (Gilligan) and Don Adams (Maxwell Smart and Inspector Gadget).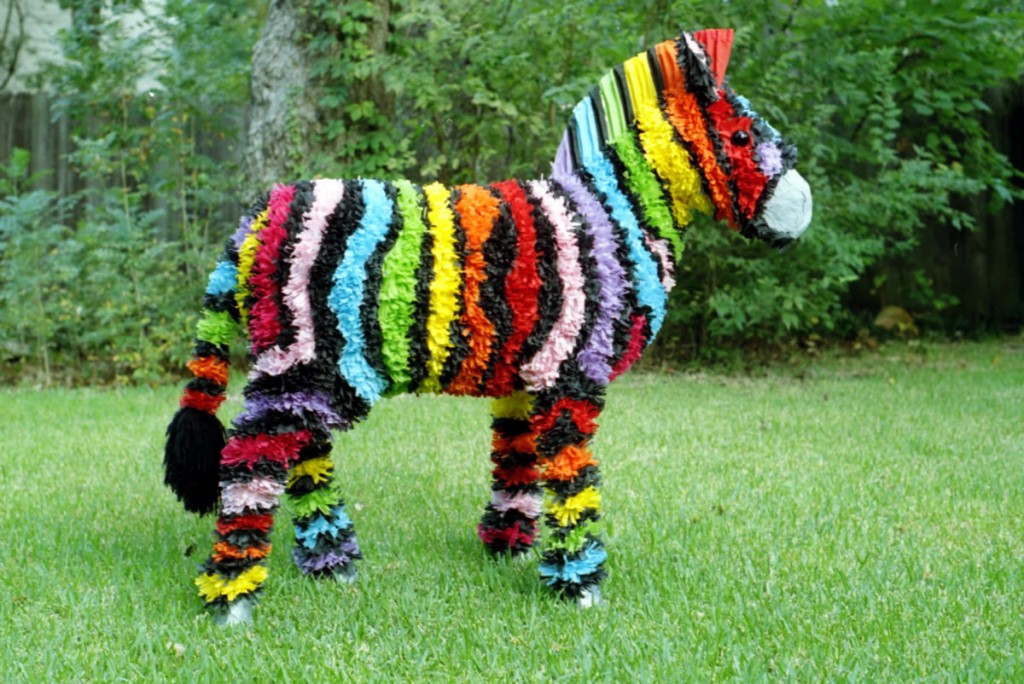 The Rainbow Zebra piñata had three separate candy compartments and we needed every one of them. Those girls were like a pack of hungry lions with sticks. This was a stoutly built piñata, and the carnage went on for about 15 minutes.
A few years later I made a second Rainbow Zebra piñata for Maker Faire 2007.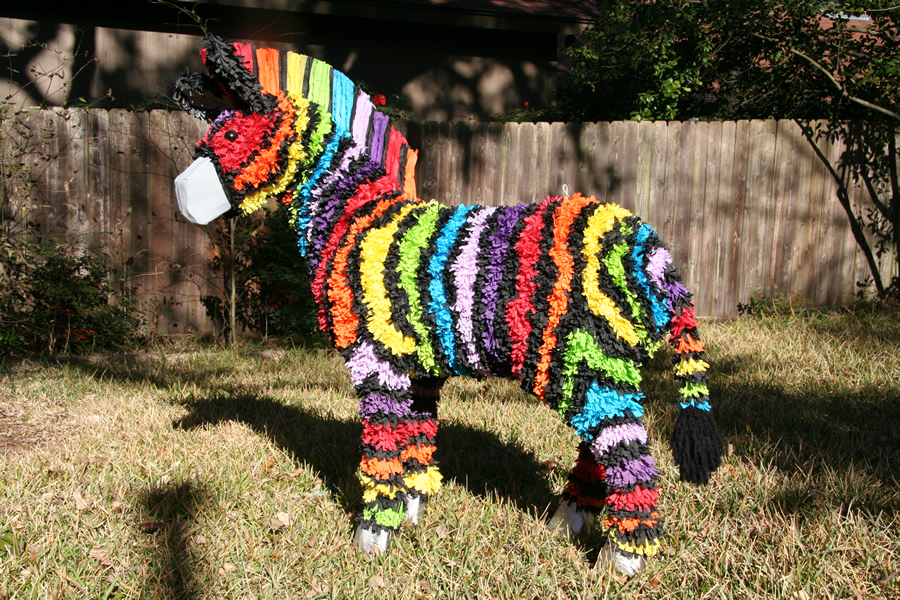 This time I exaggerated the ears, hooves, and mane to give it more attitude. When I made the first one I was thinking of a real zebra, but when I made the second I was thinking more of a chess knight. The ears are larger and pointed forward, and the body is also built to convey greater strength all around.
You can find detailed instructions for making a Rainbow Zebra piñata on the Make a Zebra page.