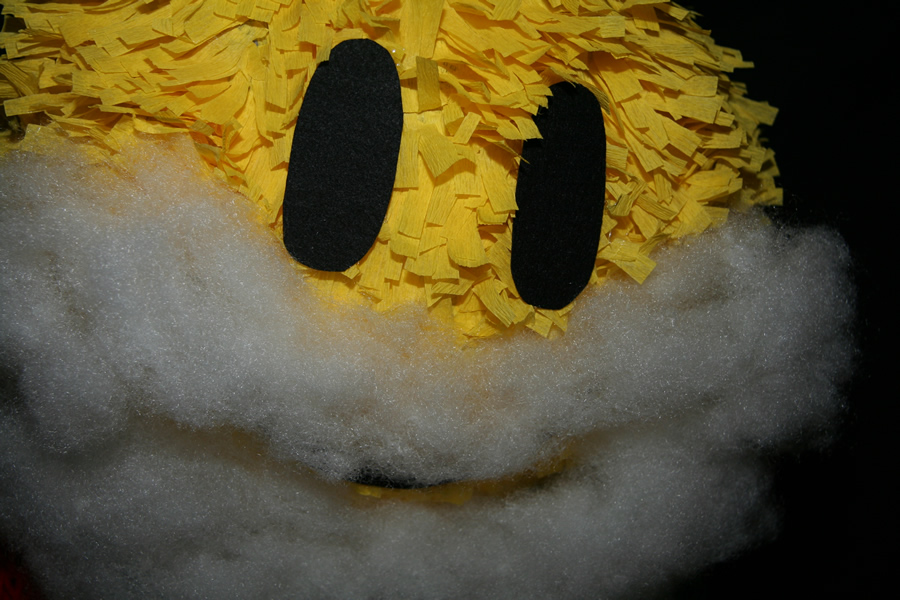 Kerry made this Christmas piñata for a local charity when she was in high school. We didn't take any pictures during the construction of this piñata, but it's pretty simple to make.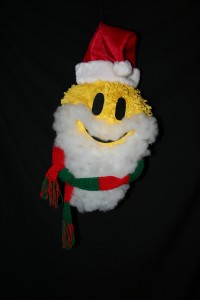 She covered a round punch ball with papier mâché and decorated it with snipped yellow crepe paper.
She made the smiley face eyes and smile out of black card stock and glued them on.
The hat covered the hanging hook, so we strung a piece of fishing line through the hat so the piñata could hang while still wearing the Santa hat.
The moustache and beard are made from pillow stuffing that has been pulled apart slightly and glued onto the face in a few strategic places using Elmer's Glue.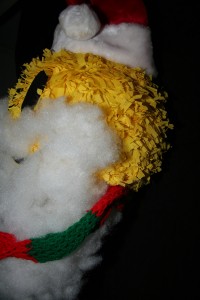 Kerry knitted the scarf and sewed it onto the back of the head, then tied it around the beard in front. She had a few problems with the beard detaching from the face and had to add more Elmer's glue, but the scarf helped hold the beard in place.
After the piñata fun is over, the hat and scarf on this one are wearable souvenirs.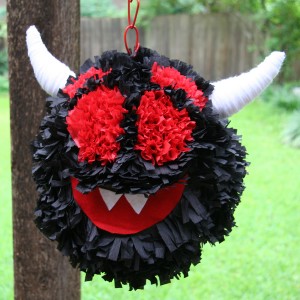 Kerry's very first piñata was a Demon Smiley. It was also based on just one punch ball, but decorated differently.