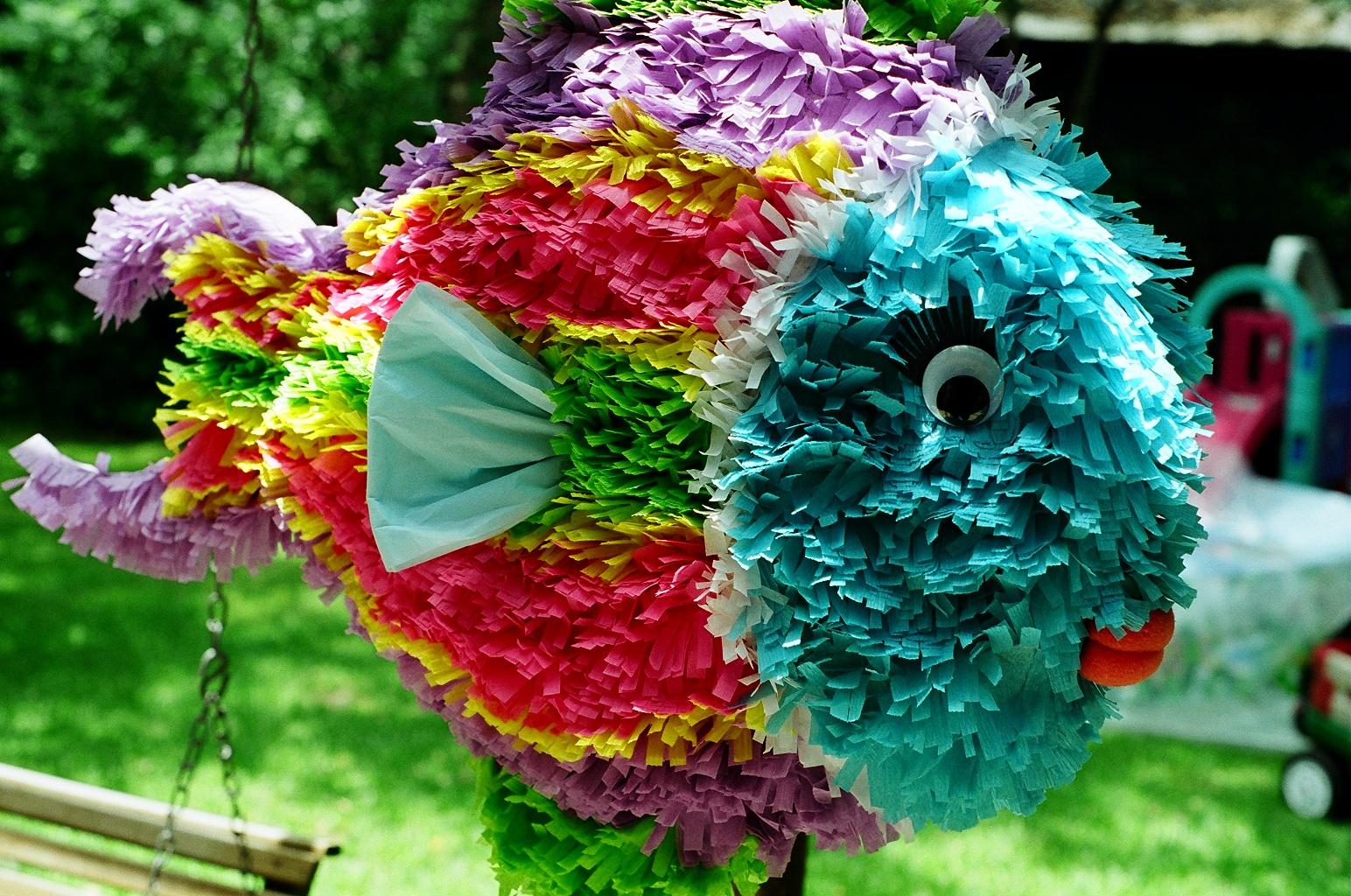 You can see step-by-step instructions for making this piñata on the Make a Tropical Fish page, so I'll just add a few more comments here.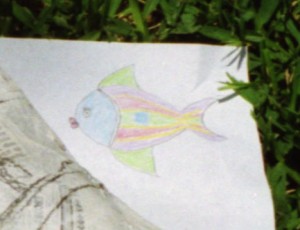 It started with this drawing. Amy was turning ten years old and knew exactly what piñata she wanted for her undersea-themed birthday party.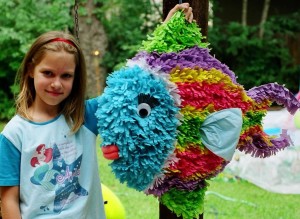 I didn't get the tail quite right, but other than that I pretty much nailed it. I have no idea why I messed up the tail – it was made of poster board and could have been reshaped in minutes using scissors and tape, and the decorating would have hidden the scars. And the weird thing is, the tail was my least favorite part of the piñata – so why didn't I fix it? The world may never know.
But I guess the tail didn't matter much in the long run.