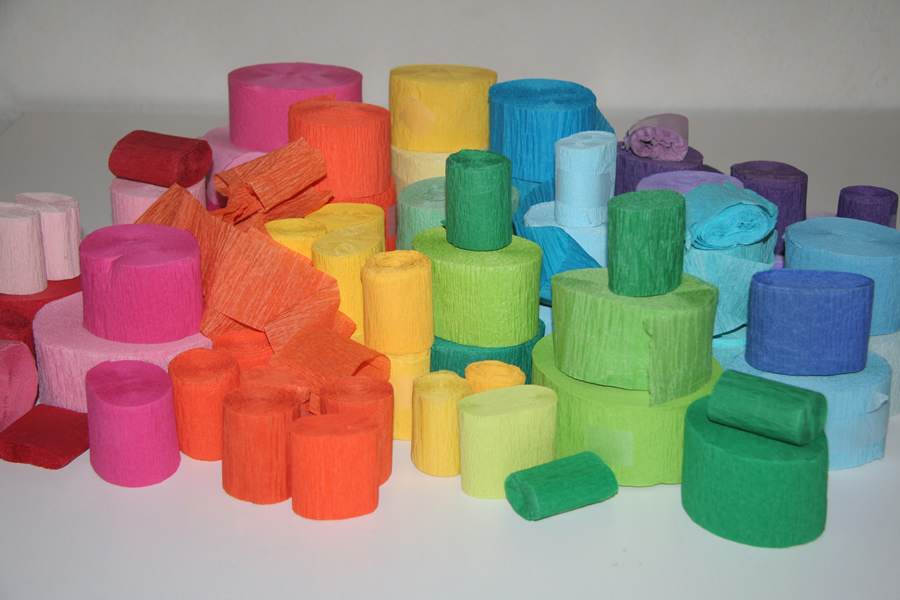 Piñatas can be decorated in any number of ways. I use crepe paper most often because it's festive and colorful and it does a great job of hiding any flaws in the papier mâché underneath. I use it so much I made a separate page just about decorating with crepe paper. But I also love finding new and different ways to decorate and add different textures to piñatas.
This photo shows five piñatas decorated in a variety of ways: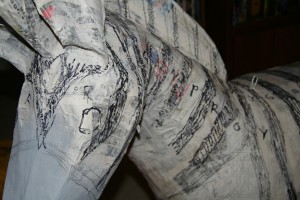 Draw color guidelines on the papier mâché before you decorate. Once you start decorating, it's harder to judge where the colors should begin or end.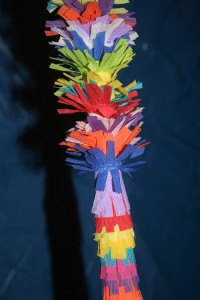 If you're decorating with crepe paper, remember that fluffing the crepe paper will add thickness. Fluffing the crepe paper adds about 3/4 of an inch of thickness to whatever you are covering. If you make a person with his arm hanging about an inch away from his body, then when his arm and body are crepe papered and fluffed, his arm will appear attached to his side.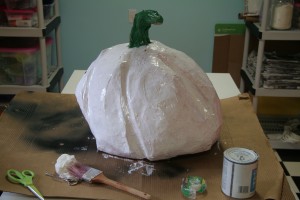 If you're painting your piñata, start with a layer of stain-blocking white primer (such as Kilz or Zinsser 123). This prevents the newsprint from bleeding through the paint. You can buy this either in cans or as spray paint.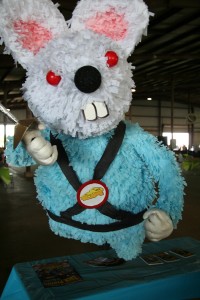 When decorating and accessorizing your piñata, be creative! I use toilet paper tubes, ping pong balls, paper plates, and even pieces of egg cartons, plastic container lids, and disposable paper cups. Part of the fun of piñata-making is finding cheap and innovative ways to achieve the effect I'm looking for.