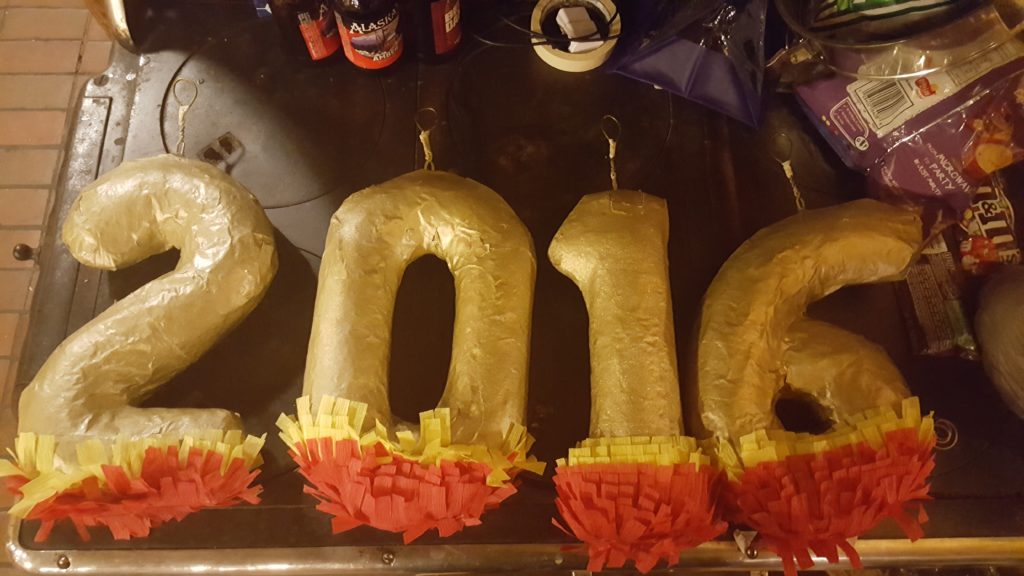 For our annual NYE party, I made 4 piñatas for the digits of 2016. ~16″-number balloons were used for the shapes and newspaper wrapped with 2 layers of paper maché and covered with gold & glitter paint and with yellow and red crepe paper around the bottoms like each was on fire. They were filled with little plastic bottles of alcohol. They were a huge hit!
Thanks so much for the guide–couldn't have done it without it!
PS: I discovered that paper maché mix is quickly smoothened with an immersion blender and I'd mix it straight with that next time as I found whisking only did so much to eliminate clumps.
Submitted by Ricardo Bortolon