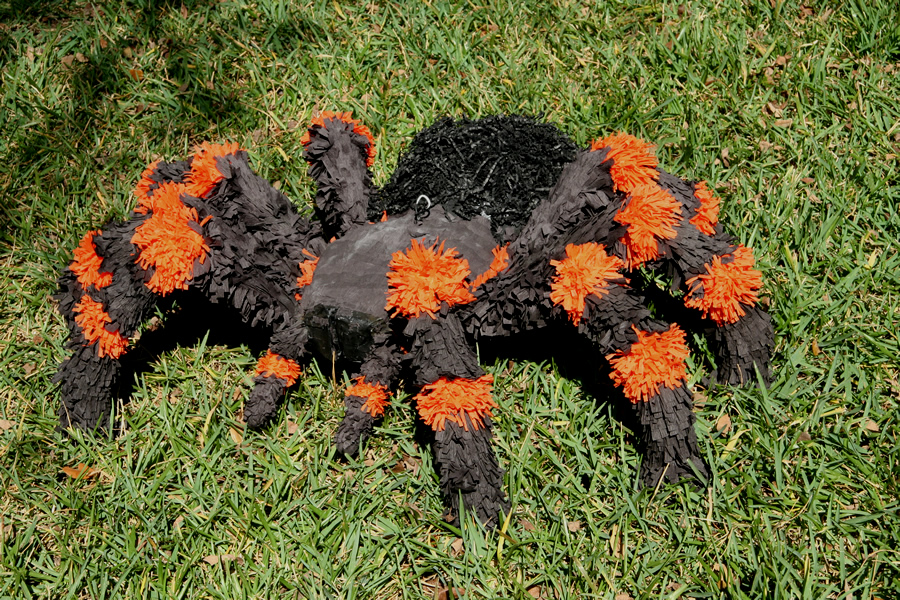 A tarantula piñata is perfect for Halloween, weddings, baby showers, you name it.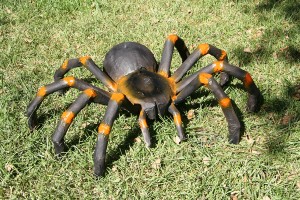 No time to decorate? No problem. One quick coat of spray paint and you're ready to add some creepy crawly fun to any occasion.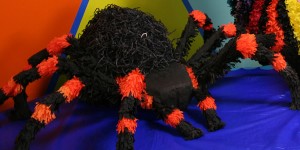 This tarantula has skinnier legs for a more spidery effect.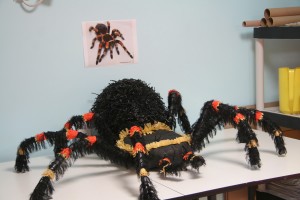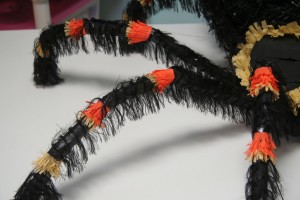 We decorated the legs a little differently on this spider, wrapping the black parts in a stringy yarn instead of using crepe paper.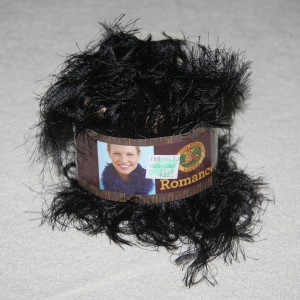 It's called Lion Brand Romance Yarn. Don't ask me why they call it that – a better name would be Creepy Hairy Spider Leg Yarn.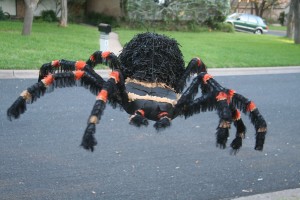 Now he's up above my head, hanging by a little thread.
When you trick or treat at PiñataBoy's house, he makes you work for it.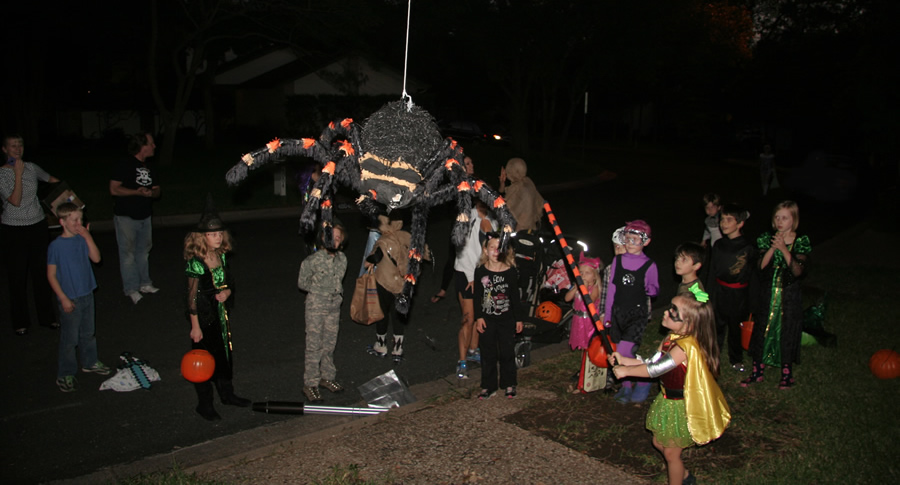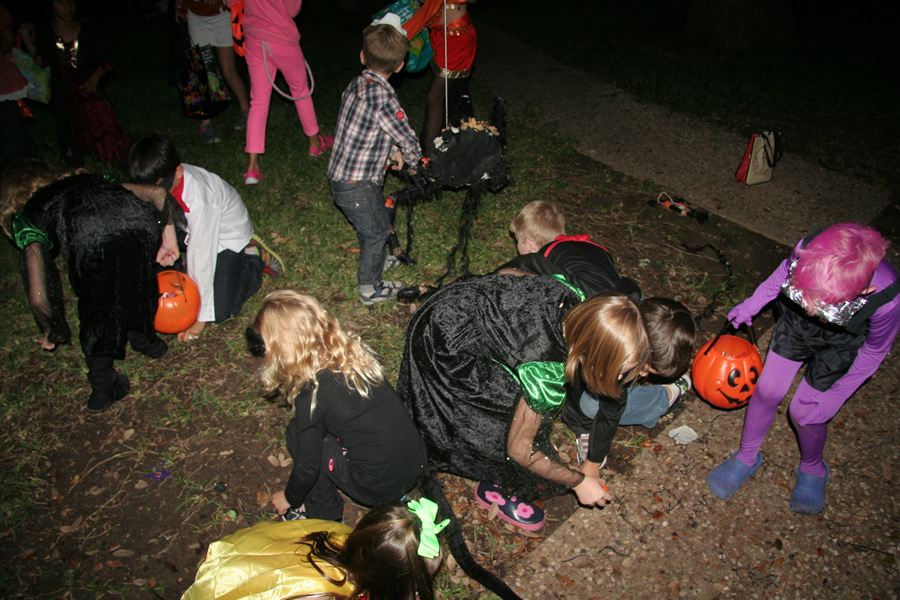 For step-by-step instructions on making a tarantula piñata, click through to the Make a Spider page.