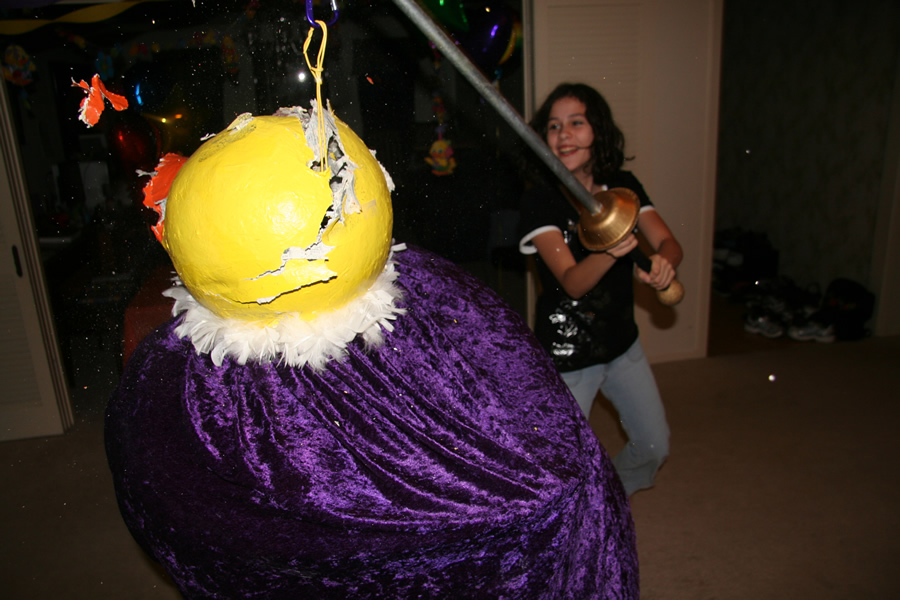 Believe it or not, smashing your creation really is the best part! Just a few Do's and Don'ts to make sure the kids survive the party and the piñata doesn't.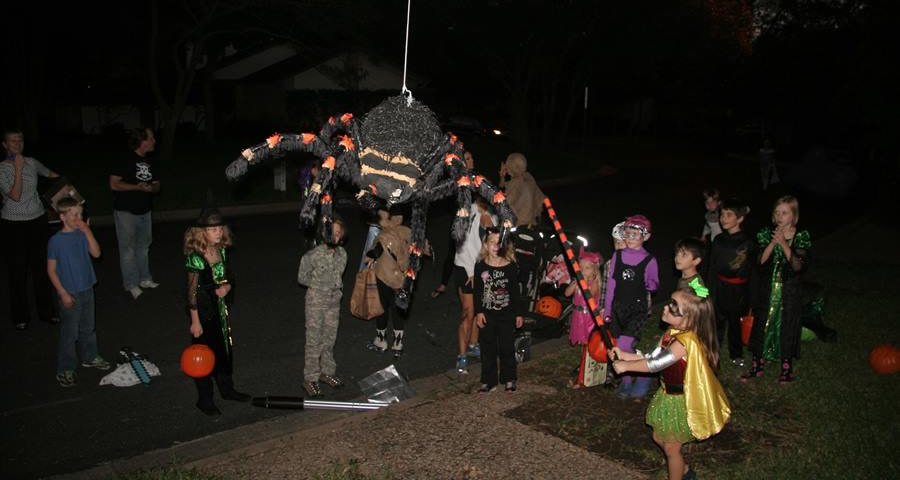 DO:
Find a safe place to hang the piñata with enough space to keep spectators out of range of the stick.
Watch the backswing!
Have one adult working the rope while another adult manages the kids.

Make sure your

piñata hook

 is a securely closed loop, not a J-shape or open hook.

Use a carabiner or spring hook to attach the rope to the piñata. This way you can have a secure knot already tied and tested and when it's time to hang the piñata there are no knots to tie, you just slip on the carabiner and you're ready to go.
Test your knot before hanging the piñata to make sure it will not slip.

Use an appropriately-sized

stick

 for the piñata and the kids. A baseball bat is often too damaging, and a plastic broomstick might be completely ineffective.

Be prepared to weaken the piñata with a knife or scissors if it turns out the piñata is too thick for the kids to break.
Try to give as many kids as possible a chance to whack the piñata. I usually tell the kids they get three swings or one good hit and then it's someone else's turn. The rules tend to loosen up a bit toward the end.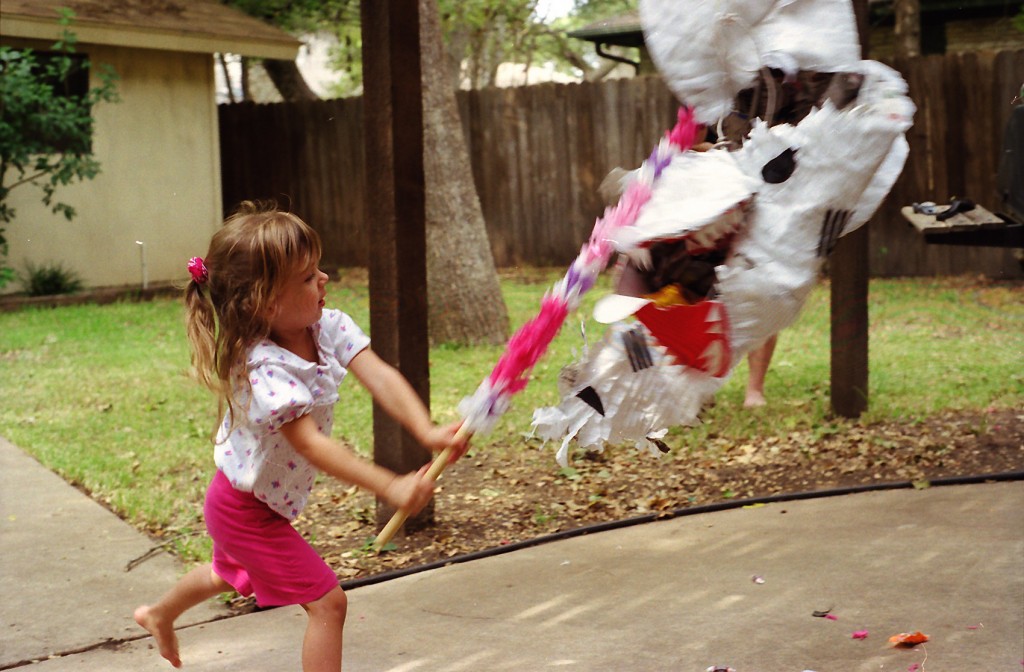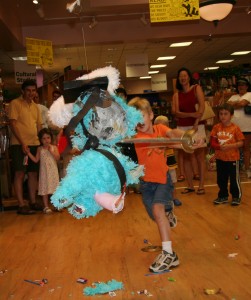 DON'T:
Don't jerk the rope sharply or lower the piñata too abruptly on larger piñatas. Even a cardboard-reinforced

hanging hook

 can tear through the papier mâché if subjected to too much force. This is usually not a problem on lightweight piñatas, but can be a factor on heavy ones.

Don't put breakable toys or candy in the piñata. Hard candies like lollipops and Smarties can shatter when they're hit by the stick or when they fall onto a hard surface. I put some novelty bat-shaped candles in the

bat piñata

. They were no longer bat candles by the time they came out.